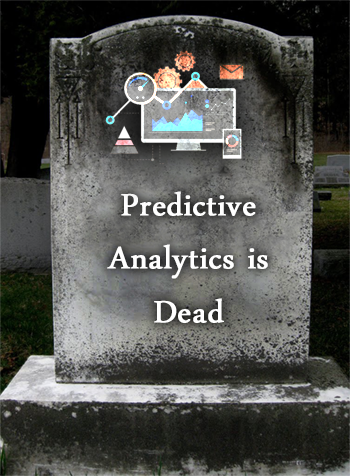 Predictive Analytics (Standard data science, machine learning, prescriptive analytics or whatever you like to call it) is dead.
Don't get me wrong. Predictive analytics to date has provided remarkable results, millions of dollars of savings, improvements in sales, performance and renewals, actionable insights - all very important things. However, when it comes to solving some of the hard growth problems like improving sales by 100% or discovering growth silver bullets for your business (2X to 10X growth in a year) - standard data science comes crashing to its knees.
Over the last few years, TechFerry has helped many clients with standard data science and has delivered actionable insights, savings and improvements. This has been bread and butter for us. If you want to save millions, improve sales by 5-10%, data science is your best bet. If you want to improve sales by 100% or solve some of the hard growth challenges or perform Growth Analytics to find growth silver bullets (that has the potential to grow your business by 2X to 10X in a year), we need to look beyond standard data science.